ORDER YOUR CUSTOM HAT TODAY!
For questions,info and availability mail us at info@savethelastbullet.us or DM @savethelastbullet Instagram
How a hat makes you feel is what a hat is all about.     
Philip Treacy
WANT A CUSTOM HAT?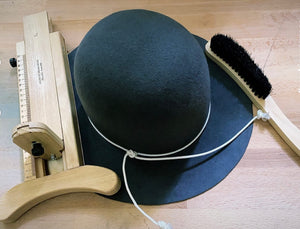 Materials:
We use only premium ethically sourced rabbit or beaver furfelt in different weights-Dress(120gr.),Men's or Western weight (210gr.).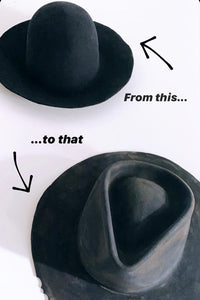 How a hat is made:
After measuring your head size,we decide the shape ,color and material of the hat-how high the crown you want ,how wide the brim you like,do you want the hat to be heavily distressed or perfectly sanded,what kind of trims or accessories you like.Everything is possible so we will help you create your one of a kind hat!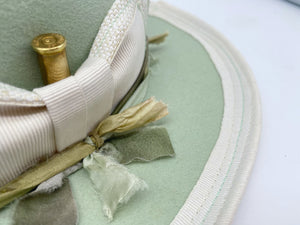 The devil is in the details:
Every hat is one of a kind ,made to last forever.We care about every detail-leather sweatband,silk lining ,hand embroideries ecc...
Depending on your request the making process takes between 3 to 5 days .
We will help and keep you updated through the process-Face Time calls are suggested.
Email or DM us on our Instagram page so we can make your dream hat today!
WORLDWIDE SHIPPING
South Africa Collection 2020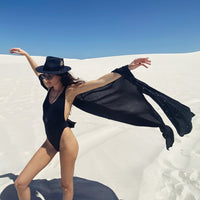 IN PURSUIT OF FREEDOM
 "When you wear a hat, it is like medicine for the soul.  The hat is the expression of who you are."
THE HATS
Every hat is unique,one of a kind,made to measure with the finest materials and no two hats are ever created the same.

Designed to last forever, consciously sourced fur felts are used with handmade leather sweatbands, silk interior liners and vintage trimmings from around the world. Using antique tools to shape the hats,sand the fur to perfection and add fire to distress and polish, making this hat unique and irreplaceble.
SOUTH AFRICA 2020

ELLE Magazine April 2020
South Africa collection 2020

ELLE MAGAZINE April 2020
SOUTH AFRICA 2020
ELLE Magazine April 2020
South Africa collection 2020
ELLE MAGAZINE April 2020
Save The Last Bullet
"A hat is a flag, a shield, a bit of armor, and the badge of femininity. A hat is the difference between wearing clothes and wearing a costume; it's the difference between being dressed and being dressed up; it's the difference between looking adequate and looking your best. A hat is to be stylish in, to glow under, to flirt beneath, to make all others seem jealous over, and to make all men feel masculine about. A piece of magic is a hat." (Martha Sliter)